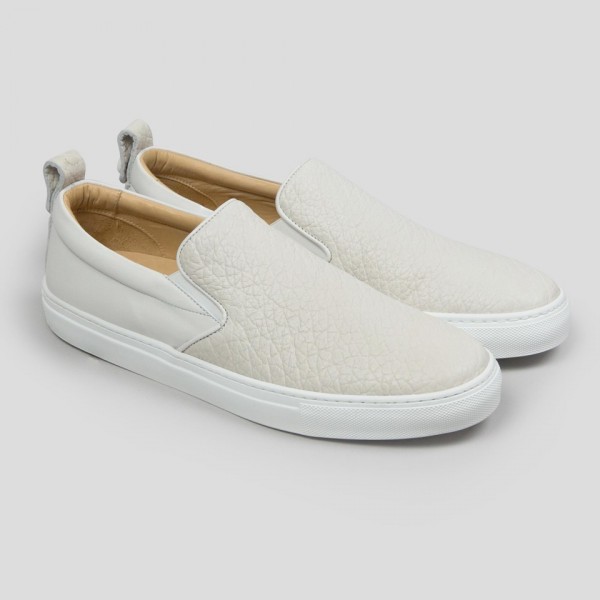 Premium shoe brand, GREATS collaborates with Parabellum, an American accessories brand to reinterpret the highly successful and sought after Wooster shoe. Parabellum adds a touch of modern and sophisticated elegance to the original design. This limited edition collection comes in white and a signature ceramic Parabellum detail attached to the back of the shoe. The sole is made out of 100% rubber Italian Margom sole and lined with an extremely soft full grain vachetta calf. To be consistent with the premium materials and design, all of the shoes are made in Italy.
The Parabellum Wooster will be available to purchase starting January 27, 2015 and it retails for USD $380.
Images courtesy of GREATS.